4 PAX turned Fortification Friday into a Tribute Beatdown for Nomad, after the tragic loss of his son Hudson.
PAX: @Heidi @Doggy Doo @Ron Swanson  @Tiny Dancer
Warmorama: stretching, SSHs, Merkins, squats
Thang: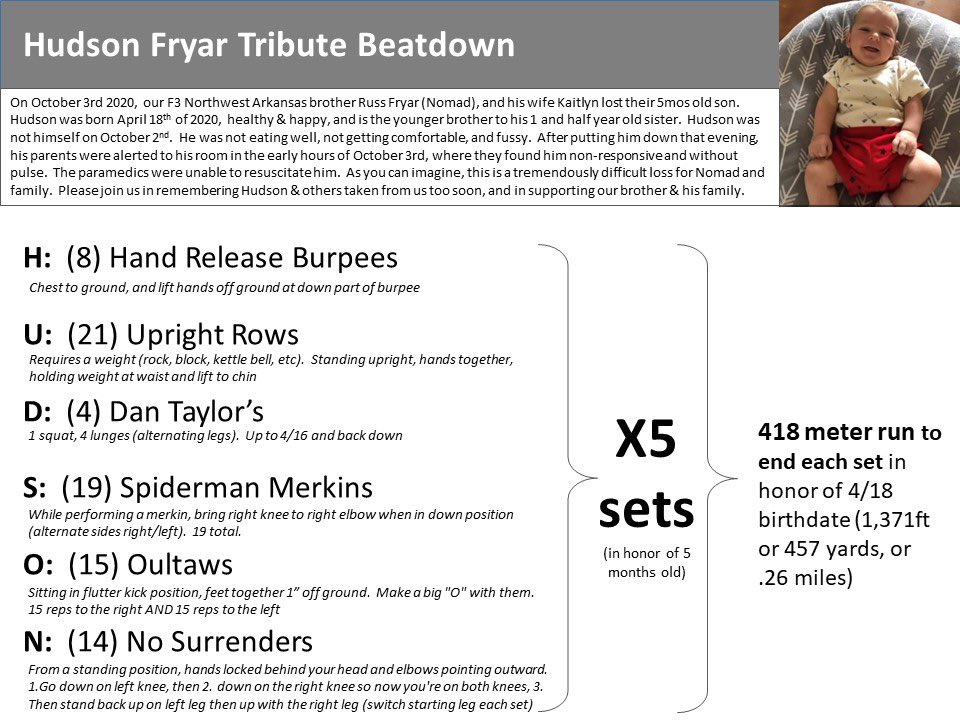 This was so sneaky tough it wasn't funny. We finished with just enough time for 1:30 of 4 count flutter kicks.
Announcements:
F3 dads camp out on 10/24
Prayers:
@Ron Swanson 's family, my wife, @Doggy Doo's family, and Nomad's family.